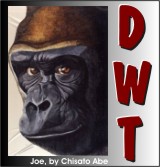 As you may have heard, at the end of 2015 the Dewar Wildlife Trust donated the facility that it built in North Georgia to a new organization: Project Chimps. Project Chimps purchased the 100 acres on which the facility was located, as well as adjacent 86 and 50 acre parcels for its project to retire some 220+ chimpanzees presently housed at the New Iberia Research Center (NIRC) in Louisiana.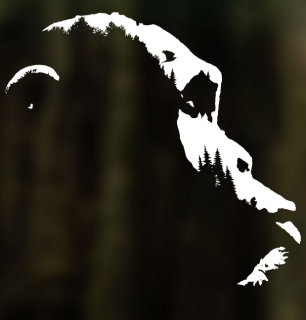 There were several reasons for this change of direction.
The Dewar Wildlife Facility only housed a few gorillas following its construction (which started in 1997) and as time went on, it became clear that it would never be fully utilized if the facility were solely devoted to housing gorillas because of changes in the Gorilla Species Survival Plan (SSP) management plan. The SSP in conjunction with the AZA developed a plan for socially housing gorillas that significantly reduced the need for a facility like the one operated by the Dewar Wildlife Trust. Their efforts made it possible to largely resolve space issues in those Zoos that managed gorillas. With the need for a facility just to house gorillas greatly reduced, and following the unexpected passing of JoBeth Dewar in early 2015, it made sense to chart a new future for the facility itself with a different organization.
Dewar Wildlife had been in negotiations for some time with Zoo Atlanta which had expressed an interest in the facility and property. During that time, Dewar Wildlife was home to two of Zoo Atlanta's gorillas. However, Zoo Atlanta decided not to proceed with the acquisition and the two gorillas were returned to Zoo Atlanta in June of 2014.
A year later, the U.S. Fish and Wildlife Service ruled that all chimpanzees, both captive and wild, were to be afforded the protection of given to an endangered species under the Endangered Species Act (ESA). That step ended the use of chimpanzees for research, and so the need to retire all those chimpanzees in research facilities to sanctuary settings suddenly intensified. With that ruling in mind, Dewar Wildlife was contacted by Project Chimps to ascertain the possibility of using the North Georgia facility as a home for chimpanzees being retired from medical research facilities. In December 2015, Dewar Wildlife donated its facility to Project Chimps and Project Chimps purchased the land on which the facility was located. In May of 2016, Project Chimps announced an agreement with Louisiana State University (LSU) to provide sanctuary for and house the 220 chimpanzees at LSU's New Iberia Research facility at the North Georgia facility. The first two groups of retired chimpanzees arrived at the facility in 2016 and the remainder of the chimpanzees will be transported to the facility over the coming years.